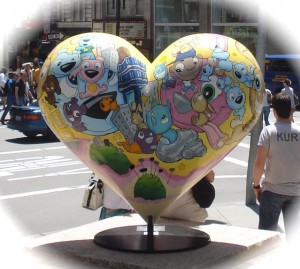 Often we make a choice between heart centred and head centred living. The trick is not choosing between them. The trick is integrating them.
Success planning is a concept I created about 7 or 8 years ago. It is a process where I outline my goals in 4 categories. Personal, professional, physical and financial. In my plan I create goals and then outline what helps me, what hinders me, where to get help when I need it, how to celebrate success when I achieve it. Being specific and writing them down helps me.
I start from the heart and then accommodate the mundane (procedures, processes, policies, practices) to get my results. The mundane is necessary and we must deal with it, but letting it interfere with my heart, well that is just plain wrong. And so I am lucky that I have someone who reminds me to let go of the mundane and reach for my highest and best achievements. This person believes in me without fear or doubt. Let's call him "the lover".
The lover has an uncanny knack for asking me the right question or telling me his perspective at the right time that reminds me  I too am living a heart centered life. For this reason he appears in my success plan in two places. I have goals that I share with him but also I know that he is a source to help me when I need it.
Chances are you have a source for love in your life as well. This year why not include them in your success plan and know when and where to go when you need the power of love to get things done in your life. Ask and you will receive. Believe and you will achieve.